Caritas India Chairman, Bishop Lumen Monteiro interacted with the backward communities in Gujarat and Maharashtra which have been empowered by Caritas India interventions. Bishop Lumen expressed satisfaction over the intensity and result achievement of the empowerment initiatives of Caritas India partners in these two states. During the 10-day visit, Bishop interacted with Dalit and Adivasi communities of Ahmedabad and Sabarkantha districts of Gujarat and Panvel, Nagpur and Chandrapur districts of Maharashtra.
Addressing the tribal community of Sabarkantha district, Bishop Lumen underscored the critical importance of community cohesion for the holistic development of the village. "The solution to poverty is in the collective action of communities for developing livelihood and gaining access to the benefits of government schemes and programmes. Communities also need to start sustainable agriculture practices for growing healthy food that will give them physical vigor and prevent diseases", Bishop Lumen said. He exhorted communities to work intensively and collectively for identifying local solutions to their problems. Fr. Paul Moonjely, Assistant Executive Director of Caritas India, who had accompanied Bishop Lumen during the visit also interacted with communities.
Bishop Lumen and Fr. Paul Moonjely also held meetings with community vigilance committees, task forces and children's parliaments which were formed by Kaira Social Service Society, Ahmedabad. Both Bishop Lumen and Fr. Paul appreciated KSSS for initiating children into local governance system. Fr. Paul Moonjely while speaking to communities said, "self-help and community mobilization assume great importance in rural development. Development will not be possible if communities remain fragmented and passive". During the interaction, villagers narrated how they gathered around issues and mobilized their own resources for addressing local issues.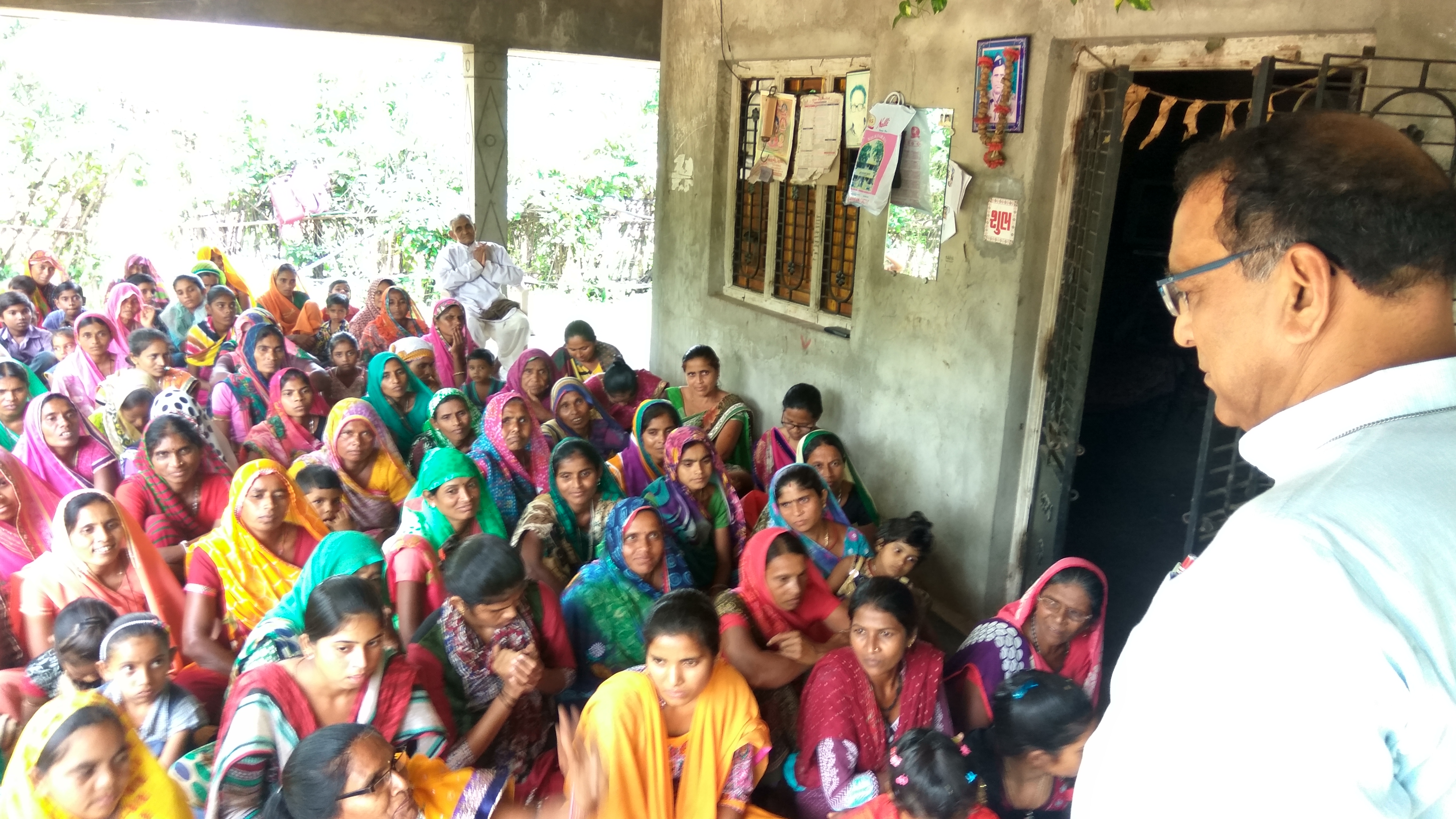 Caritas India chairman also visited Jeevan People-Led Empowerment (PLE) intervention areas where backward tribal communities in Maharashtra like Kathkaris and Thakurs have mobilized themselves to protect their tribal identity and win more space in local governance systems. In a meeting held in Panvel, Kathkari tribal community demonstrated how they successfully waged persistent and spirited campaigns to win land rights and community assets with the help of schemes and programmes. "Government has the responsibility for the development communities. The development function of government will become real only when communities participate in Gram Sabha meetings on a regular basis and ensure transparency and accountability in the implementation of schemes and programmes of government", Bishop Lumen said.
Gond and Kolam tribal communities of Jivati block in Chandrapur narrated their successes in conserving and strengthening tribal culture and strengthening local governance systems. They listed several results which they achieved with their collective efforts. These included creation of community assets like roads, bridges, overhead water tanks etc, claiming land rights, functionalizing public systems and collective farming. Tribal communities showcased the richness of their culture and the diversity of tribal food systems including forest based food systems.
Bishop Lumen Monteiro, during his visit to Maharashtra and Gujarat held meetings with Cardinal Oswald Gracias of Bombay Archdiocese, Archbishop Abraham Viruthakulangara of Nagpur, Archbishop Thomas Macwan of Gandhinagar and Bishop Elavanal of Kalyan. Dr. Saju MK, Zone Manager – West, accompanied the bishop during his visit