Caritas India team showcased the successes and learning of various food and agriculture sovereignty interventions in the South Asia workshop held in Anuradhapura, Colombo. The six-day workshop, organized by Misereor, was attended by 26 delegates from six South Asian countries. Mr. Jonas Lakra – manager – North East zone and Dr. Saju MK manager – West zone had represented Caritas India.
Participants had presented their successes in helping farming communities to wrest back control of agriculture in the six-day Regional Learning Exchange Platform (RLEP) workshop. Mr. Jonas and Dr. Saju MK shared Caritas India experiences in localizing agriculture and helping communities achieve self-reliance in terms of seeds, agri-inputs and know-how. The workshop participants appreciated Caritas India's successes in identifying and popularizing democratic and people's solutions for the challenges of agriculture.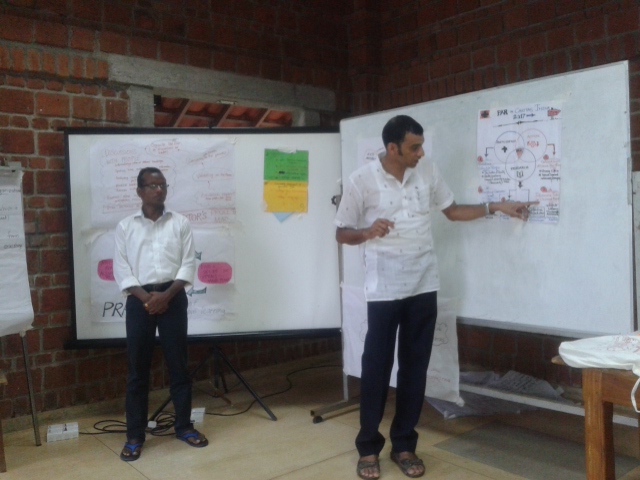 "Caritas India is committed to protect communities' right to have complete control over all processes relating to production, processing, distribution and consumption of food. Caritas India's interventions are aligned to the conviction that communities' self-reliance of agriculture is achieved and safe-guarded", Dr. Saju said in his presentation. He spoke in detail about the farmer organisations, particularly of women, that have identified local solutions of pest and nutrient management.
Mr. Jonas Lakra, citing the experiences of FARM programme in North East, highlighted the importance of traditional wisdom in exploring locally-sustainable solutions to agriculture and wellness. He listed the sustainable agriculture practices of tribal communities of North East and said that the wealth of wisdom of tribal communities relating to wellness is tremendous. "Traditional knowledge of communities provides answers to most of the local problems relating to health and agriculture. Unfortunately, traditional knowledge is declining because of the influence of 'modern' science", Mr. Jonas Lakra said.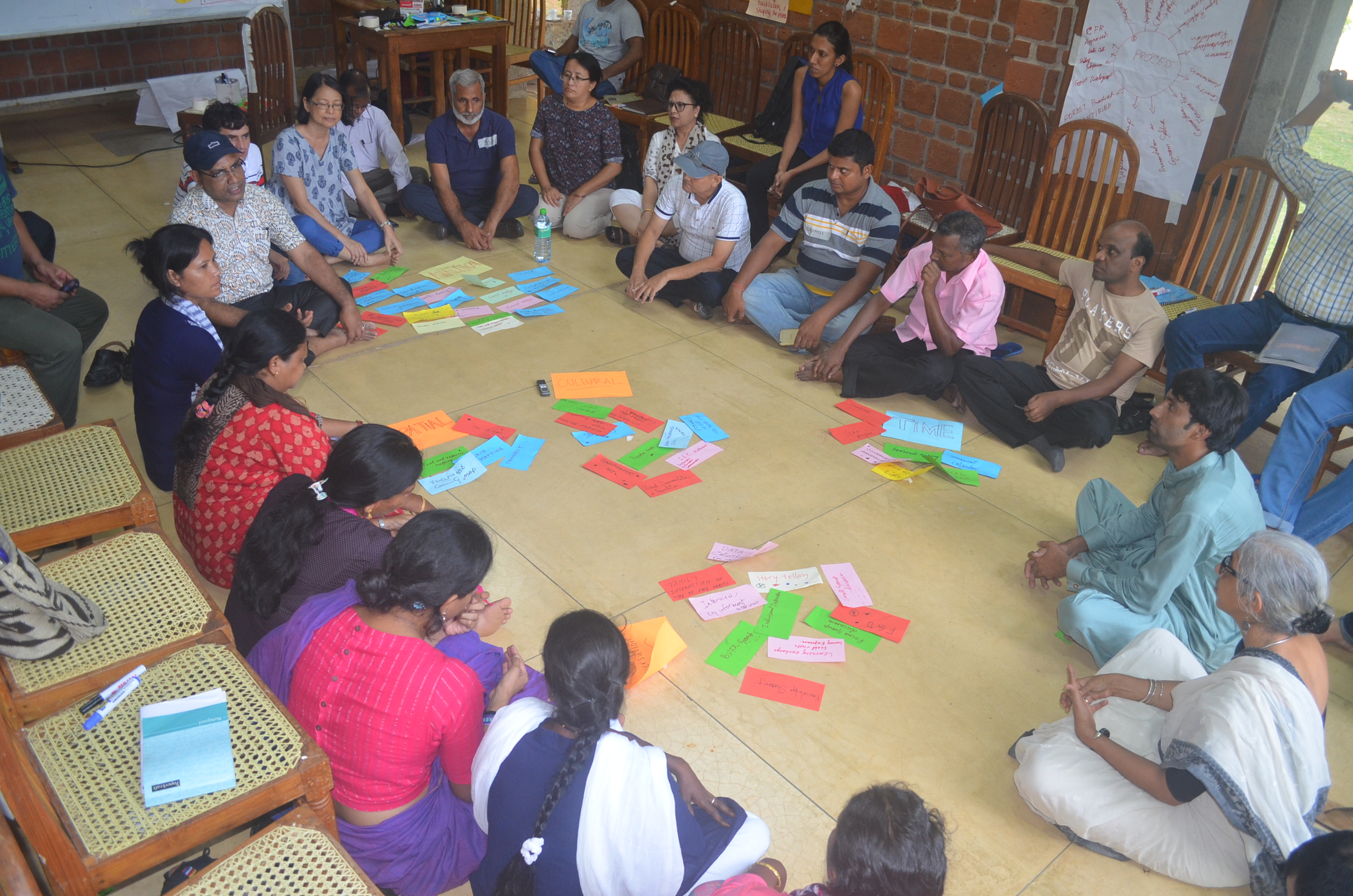 Participants also appreciated the efforts of Caritas India in strategizing her works on agriculture and food by developing a strategy paper on agriculture and food sovereignty. Mr. Jonas and Dr. Saju also shared with the participants about the progress and successes of ongoing People-Led Empowerment (PLE) programmes that are being implemented in various parts of the country. They also informed the workshop that Empowering Animation strategy which is an adaptation of the People Led Development (PLD) strategy of Misereor has been adopted as an overarching strategy in all agriculture and food sovereignty initiatives of Caritas India.
The workshop was hosted by Vikalpani, a women's movement of Sri Lanka and was facilitated by Ms. Elizabeth Cruzada of Philippines and Ms. Sagari Ramdas of Food Sovereignty Alliance (FSA) of India.