The first wave of flood that hit Assam on June 3, 2017 had taken 3 lives and affected 13000 people across the state, reported a leading media house on June 15,2017.
Disaster Risk Reduction team was activated by Caritas India on June 6,2017 as the situation was getting critical due to flood water rising in Brahmaputra river inundating 162 villages.
Twenty-Eight villages are affected in four districts of North Lakhimpur, Jorhat, Biswanath and Dia-Hasso of which North Lakhimpur is the most affected district.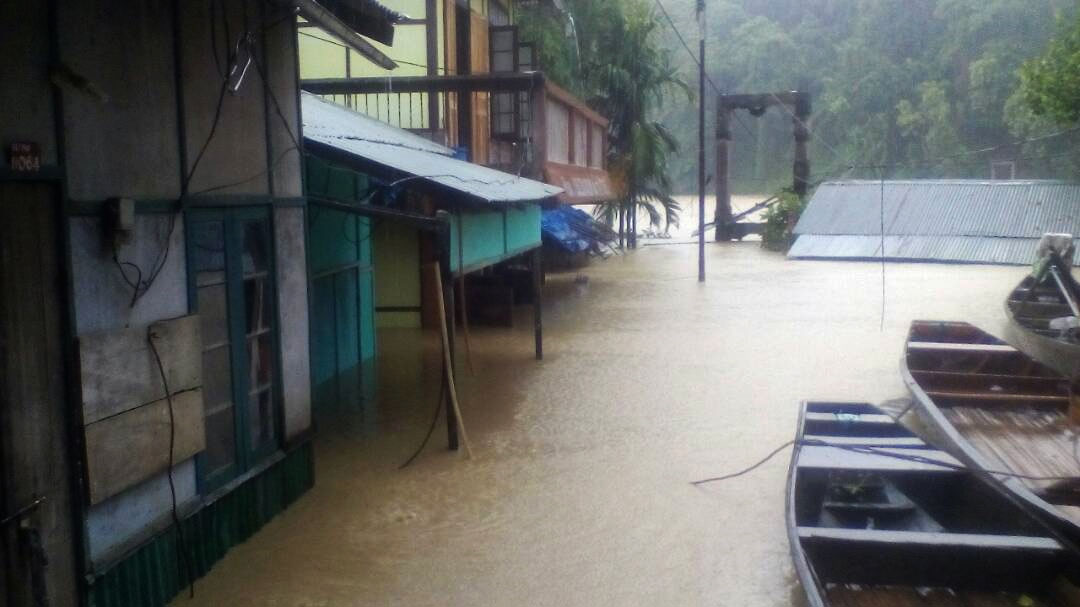 Most of the hand pumps and water sources are submerged due to flood and people are facing lot of problems related to drinking water and health. All communication lines are disrupted and people are facing trouble especially in getting their basic needs for their survival.
Caritas team and Peach volunteers conducted need assessment of the worst affected village in North Lakhimpur. Village level meetings were organized in all the 12 villages and formed committees for Identification of beneficiaries, Purchase & Logistic and Complain committee.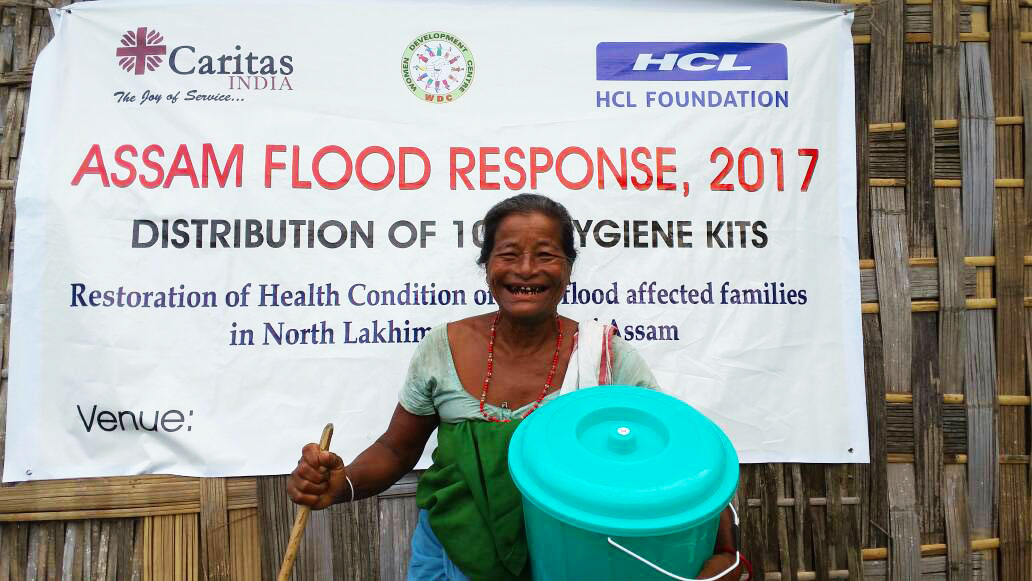 Relief activity was carried out by Caritas India in collaboration with HCL Foundation on June 15, 2017 with Hygiene kits for 1000 families in 12 villages covering 4560 population in North Lakhimpur. Caritas dedicated team in the field is also conducting medical camps in collaboration with District Health Department on June 16, 2017 for the affected villages.