Severe cyclonic storm accompanied by rains hit the entire Hailakandi district of Assam on May 2, 2017. The cyclonic wind has blown away hundreds of houses leaving innocent villagers without shelter and source of livelihood.
Caritas India carried rapid need assessment with local partner Seva Kendra, Silchar to respond on this immediate need. 30 percent houses were completely damaged and 50 families from Lalachera, Vernarpur and Bilaipur villages suffered partial damage as the tin roof tops were blown away in the storm.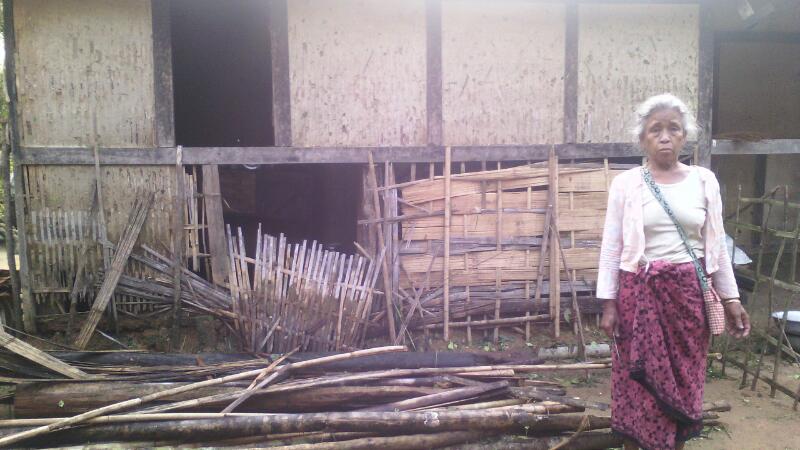 Residents also reported that their source of livelihood is destroyed due to rains and their cash crops like betel nuts, banana, palm, coconut and jackfruit trees were completely damaged. Personal belongings of the people like clothes, children's text books and food stuffs etc. were also destroyed.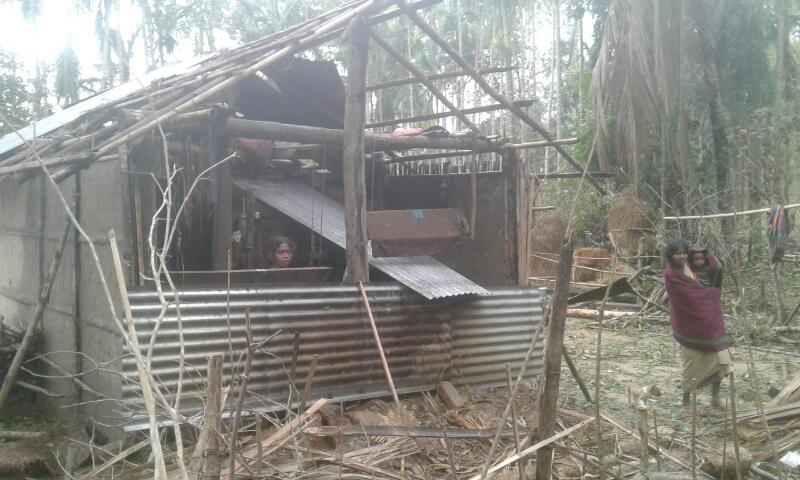 Caritas India has supported 50 affected families with shelter kits to rebuild their houses with the cooperation of the village community. Caritas will also involve the community volunteers to rebuilt the house of the affected families.