Mrs. Gurmit Kaur and Mr. Hardyal Singh (Senior citizen couple) Voluntary returnees from Urmar, Dasuya, Tanda, Hoshiarpur, Punjab cannot be more thankful to ERIN programme and UK Govt for all the support they have received in UK and after having returned to Punjab, in India. The other nine Voluntary Returnees with whom the Monitoring Mission team interacted during the visit in Delhi and Punjab having returned from UK as well as GERMANY echoed the same feeling and expressed their gratitude to ERIN programme staff of their destination countries.  They expressed their gratitude and appreciation to the Team for all their support in helping them re-unit with their family and near and dear ones and for coming back to see how they have been faring.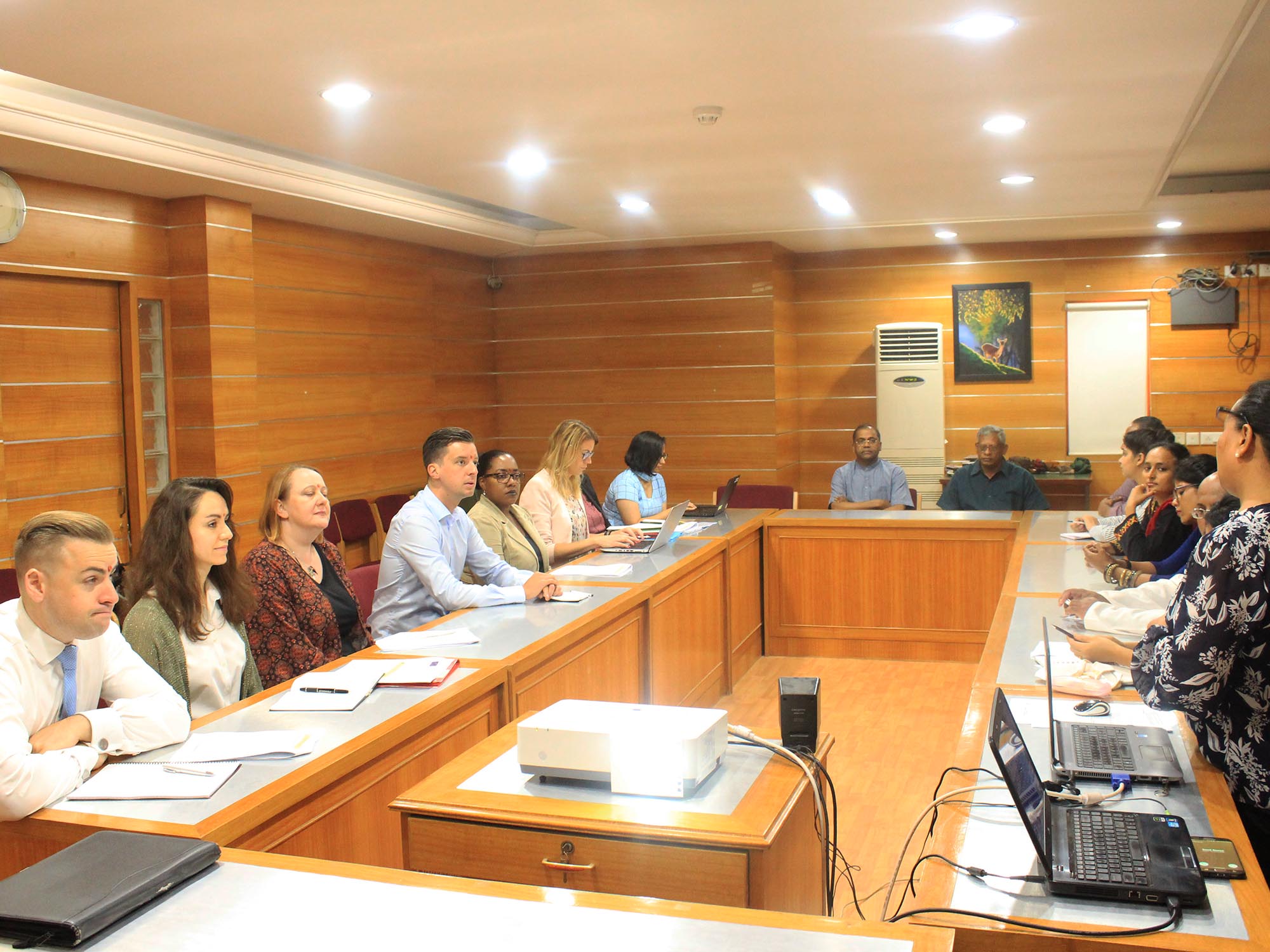 European Reintegration Network (ERIN) recently had a Monitoring Mission conducted for the reintegration programme that is being implemented by Caritas India and local Partners in India from the 2nd to the 6th of July 2018.  Members includes from four countries (UK, Germany, Austria and Netherland) and with 8 delegations including British High Commission (BHC), New Delhi.  This Mission was headed by Mrs. Ophelia Elliott ERIN NCP – United Kingdom, Head of International & Reintegration -Home Office. Ms. Louise van Loon, ERIN PMU, Netherland was the MISSION facilitator. Along with them are Ms. Sanja Mitranic, ERIN NCP – Austria, Ms. Melanie Krecklow, ERIN NCP – Germany, Mr. Allard-Jan ten Berge, ERIN PMU, Mr. Chris and Ms. Radhika from BHC, New Delhi.
Caritas India in collaboration with the Nav Jeevan Charitable Society in Jallandhar is implementing ERIN Programme for supporting the vulnerable Voluntary returnees from various destination countries with dignified return and to start a new life in their state of origin back in India.  ERIN is a programme developed by many western countries together and is designed to support vulnerable persons from mostly developing countries who are living in developed country and are willing to return voluntarily to their country of origin.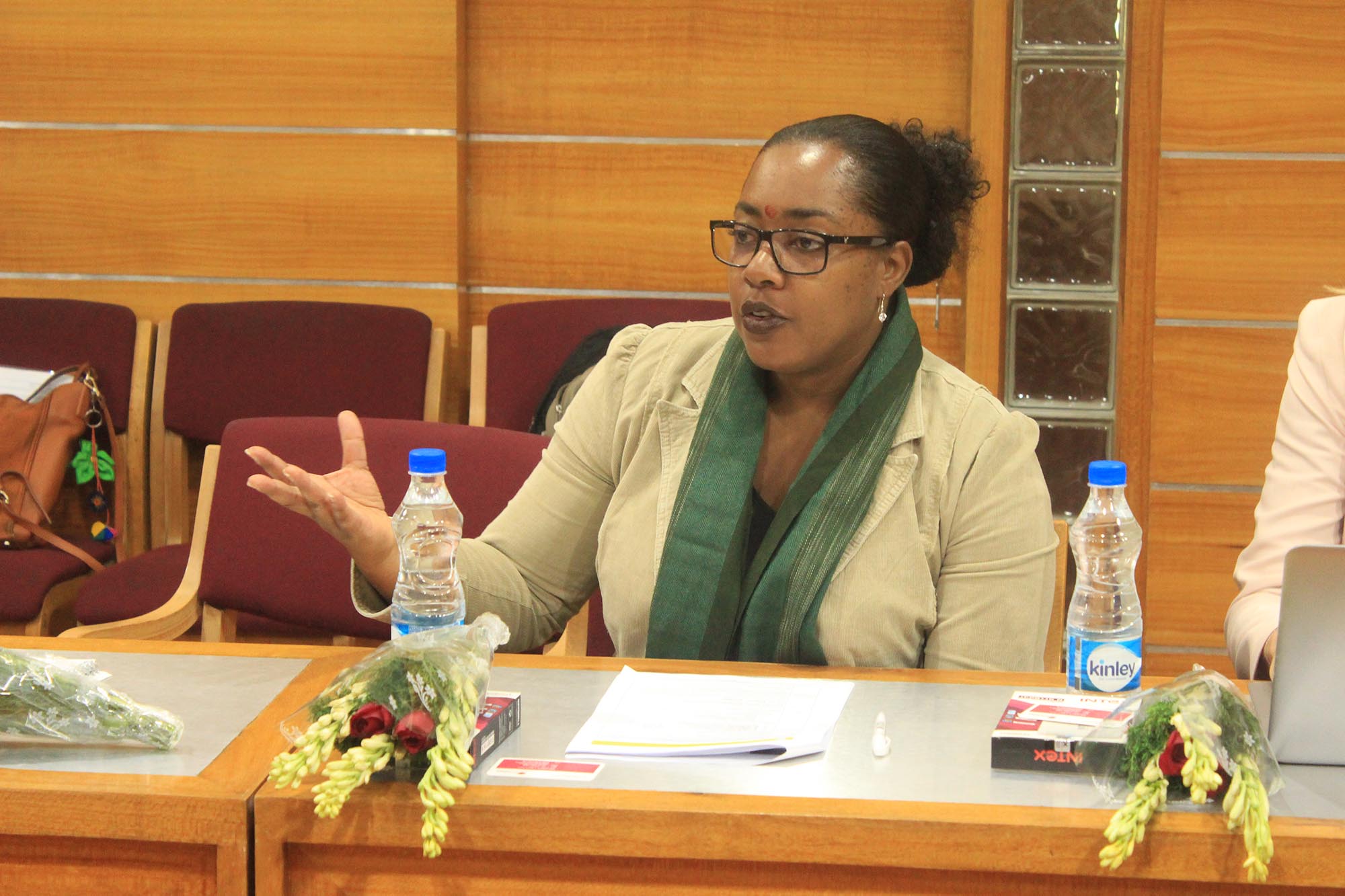 The Team interacted with Caritas India management and staff on 2nd July 2018 morning in New Delhi Office. In Jallandhar they interacted with Caritas India's local partner "Nav Jeevan Charitable Society" staff and visited seven returnees who have received the reintegration support/services in and round Jallandhar from United Kingdom and Germany under ERIN Programme.
The team interacted with Caritas India Management and concerned staff on 6th July 2018 after the field visit and had debriefing wherein they shared their feedback which include the need for improvement in accompaniment and counselling of clients by local partners through the support of Caritas India to ensure that the clients chose relevant micro businesses and to improve documentation. The team appreciated the reintegration processes and accompaniment provided by Caritas India and local partner staff.
Caritas India is recently awarded with the ERIN Programme phase II and another programme for Awareness Campaign against irregular migration in Punjab.
Caritas India and Local partner express our appreciation and gratitude to the MONITORING MISSION team for their support, encouragement and meaningful feedback and suggestions.