Caritas India joined Caritas across the globe on September 27, 2017 to launch the Global Campaign on Migration and refugees. We had members from Jesuits Refugee Service, Chetanalaya- Domestic Workers Forum, Nirmala Niketan working for domestic workers and construction workers, CBCI labour commission, Staff from Caritas Switzerland, students from Switzerland and staff of Caritas India. Two migrant workers shared their story of being a migrant worker. One of them had been trafficked from Jharkhand state and was brought to Delhi to be sold to work as domestic worker. She faced lot of challenges and problem as a domestic worker and later she was helped by Chetanalaya- Domestic Workers Forum. Due to the support provided to her, she currently works as staff of Domestic Workers Forum.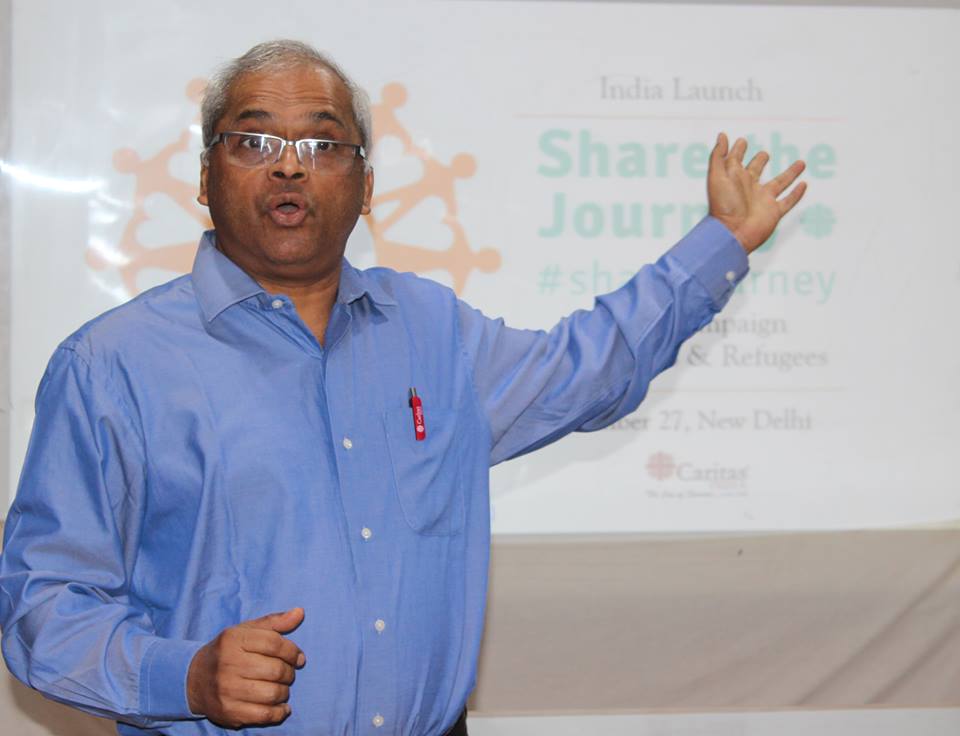 Fr. Frederick D'Souza, Executive Director of Caritas India sketched out a graphic image of the migration and refugee distress situation in our world and specially in India. Caritas India will take up this Campaign to promote the rights of refugees and migrants.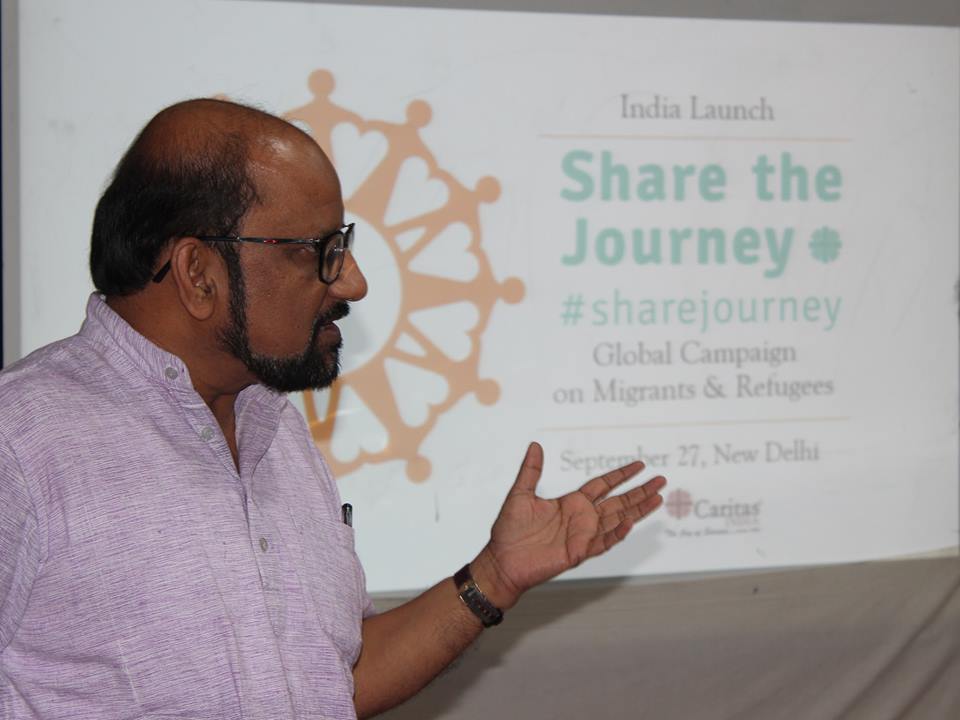 "I am Proud to belong to a nation which has sheltered the persecuted and the refugees of all religion and all nations of the earth". Swami Vivekananda's speech, Chicago, 1893. In today's scenario India should pay heed to Swami's teachings, said Mr. Rajesh Upadhyay, Program Head of Caritas India.
Fr. Jeyakumar, from Jesuit Refugee Service shared the work done by Jesuits across South Asia. He mentioned that they are exploring the situation of Rohingya refugees in Bangladesh and India. Caritas India will discuss on this issue with JRS later and come out with possible ways to engage with them.