Farmers from umred block of Nagpur district are completely dependent on market for their agricultural needs. The excessive use chemical fertilizers and pesticides had spoilt the soil fertility and impacted their production.
The current practices have overshadowed the traditional knowledge of agriculture practices, climate resilience indigenous seeds and food crops pattern. This has resulted in farmers suicide, especially in the backward region of Vidarbha, Marathwada and other backward part of country.
Caritas India has established Center for Environmental Studies in Social Sector (CESSS) in the in Maharashtra to strengthen the capacities of small holder farmers for promotion of sustainable agriculture practices and restoring the ecological balance in environment sector. The centre has adequate technical knowledge and hands on experience in restoring sustainable agriculture and Natural Resource Management programs.
CESSS has organized exposure visit for 52 farmers from umred block of Nagpur district to demonstrate good and sustainable agricultural practices. Climate change and its impact on Indian agriculture sector was explained to the farmers including green revolution, importance of sustainable agriculture practice and different low-cost soil & water conservation measures for restoring soil fertility.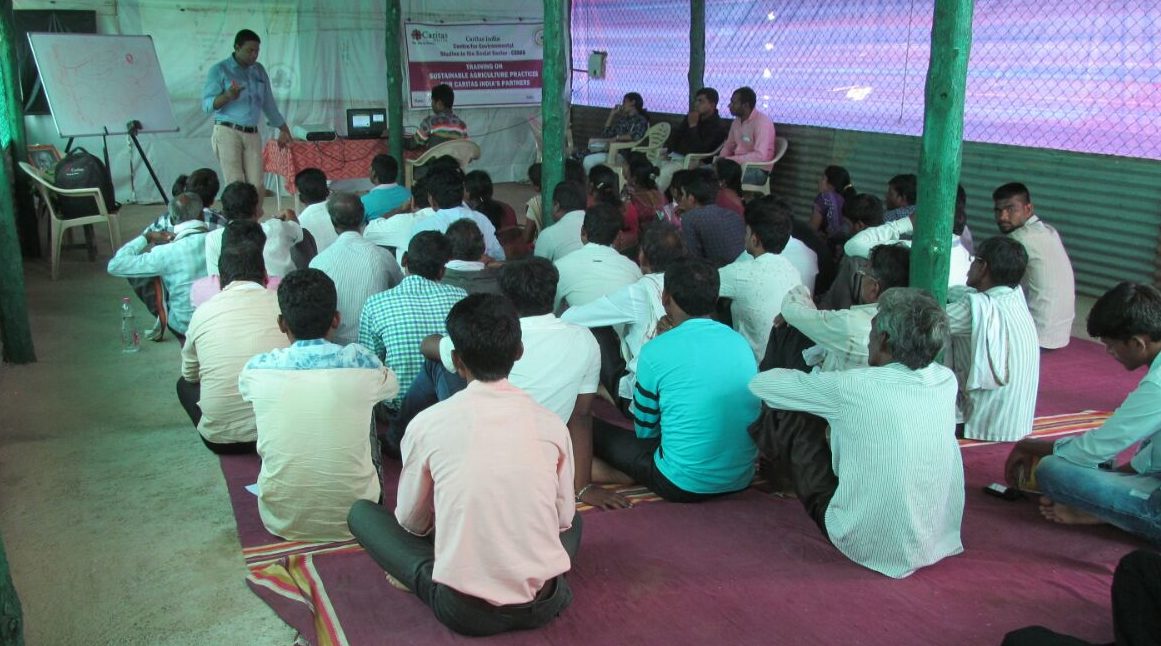 Coupled with theoretical and practical session on sustainable agriculture practices, the farmers were explained about the present agrarian crises and its impact on small holder farmers, climate change, chemical farming and use of organic farming as an alternate to chemical farming. Post-harvest technology, production of bio manure and preparation of Integrated Nutrient Management (INM) methods along with practical session on INM and quality control of organic inputs were also shared with the farmers.
Exposure to the sustainable agriculture trial plots of CESSS helped farmers to understand the organic farming practiced by Farmers Field School (FFS) members. Mrs. Samu Shamlal Belsare, a tribal farmer women and member of FFS shared her experience of SAP trial plots. She gladly shared about the quality of yield after practicing sustainable agriculture techniques. Team also had an opportunity also to visit different low-cost soil and water conservation measures in the trial plots of CESSS.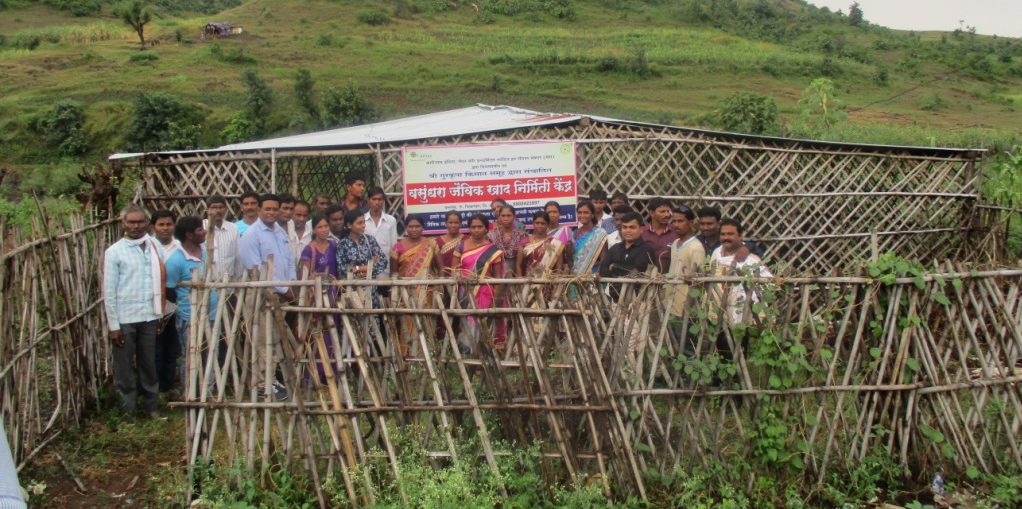 Farmers also learnt about the off farm and on farm income generation activities like, small scale Industries units of Bio manure production center at Vastapur village, Country poultry farm at Malkapur village and Mini dal mill unit at Badnapur to earn additional income sources through agriculture. The farmers interacted with the village youth who are operating these units and learned about development of these units.
Exposure helped farmers to strengthen their belief in organic farming and they expressed their commitment to adopt sustainable agriculture practices in their own field. They also assured to contribute in restoring ecological balance and reduce cultivation cost of crops.