A training for Strategizing Particularly Vulnerable Tribal Group (PVTG) & Forest Right Act (FRA) was organized by Caritas India Sabal for the Partner staff at KDSS, Pastoral Center, Khandwa.
The training was facilitated by Mr. Prakash Michal on various aspects of PVTG & FRA ACT. He defined PVTG, as stage of status for the primitive tribes in which each recognized individual will be identified as Primitive Vulnerable Trible Group with his own Trible identification.
As per the government guideline, PVTGs constitute the most vulnerable section among tribal and inhabit isolated, remote and difficult areas in small and scattered hamlets/ habitats. Mr. Prakash explained that this recognition (scheme) aims at planning for socio-economic development in a comprehensive manner while retaining the culture and heritage of the community by adopting habitat development approach and intervening in all spheres of their social and economic life, so that a visible impact is made in improvement of the quality of life of PVTGs several other benefits according to the guideline.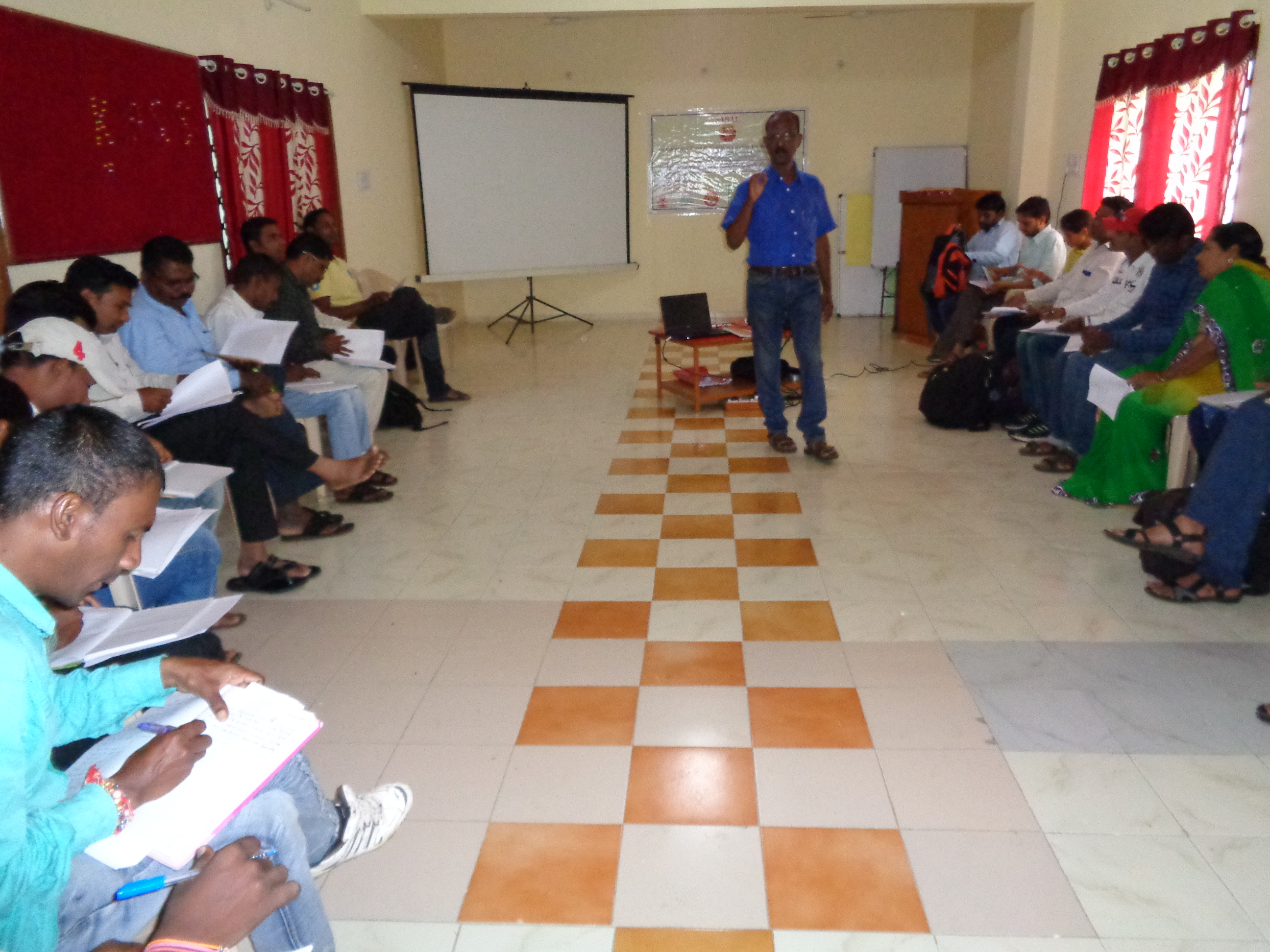 Different norms & rules of Indian Government on the bases of which recognition for the status of PVTG will be given was also shared by Mr. Prakash.
Discussion also took place on PESA & FRA Act where maximum villages of SABAL project activities will be intervened. Community Based Malnutrition Management was also discussed during the training.
It was decided to sensitize the community & community representatives at different level and a common representation group of active leaders should be developed so that the objective of PVTG status for the korku tribes can be raised up to the administration at the Government level.