For centuries, traditional healers and priests are indispensable part of Korku tribe in Khalwa block of Khandwa district in Madya Pradesh. Bhumka Baba (Traditional Healers) & Padihar Baba (Priest) practice different types of traditional healing practices for curing physical, spiritual, cultural, psychological, emotional and social elements of illness. Korku tribe has a strong faith on their traditional healers and priest and they are always consulted before starting any new work or treating any health ailment.
Now under Sabal project, traditional healer and priests were made instrumental in fight against severe chronic malnutrition growing among mothers and U5 children of Korku tribe at khalwa region.
It was considered as a great advantage to take their support in penetrating into the korku tribal community. These healers and priest were made as nutrition counsellors for the society to save life of children and mothers in their villages.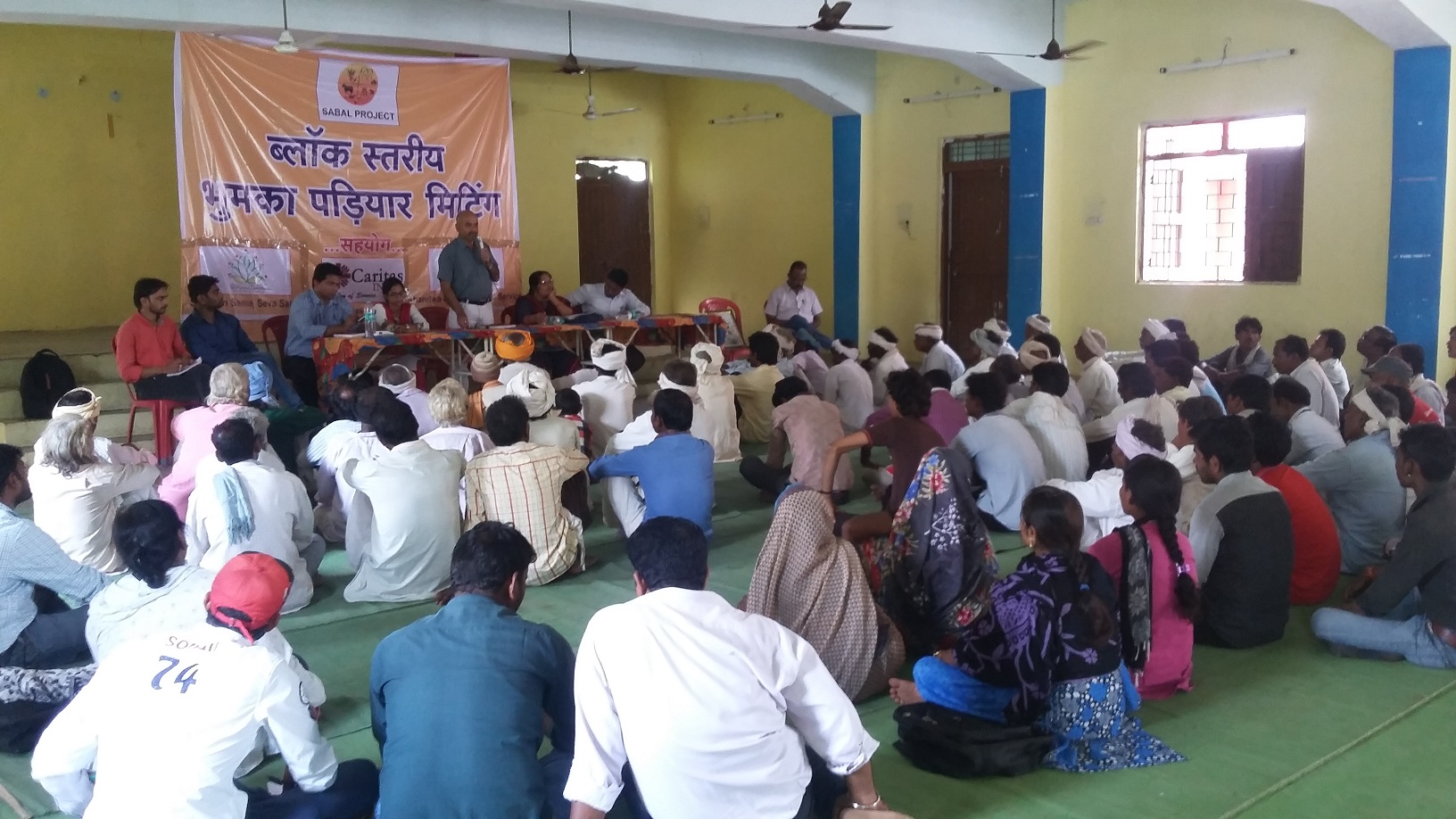 In a special Block level meeting, Caritas India under Sabal project along with its partners Khandwa diocesan Social Services (KDSS) and Spandan Samaj Seva Samiti (SSSS) invited 70 Bhumka & Padihars of the targeted villages at Khalwa on October 6, 2017. The intense situation of growing malnutrition among Korku tribe was shared and asked their support to save children from malnutrition and to preserve their endangered community.
Importance of Anganwadi centre and Nutrition rehabilitation centre (NRC) was shared with the participants to make these government services more responsive. Through a practical session identification of malnourished child through Mid-Upper Arm Circumference (MUAC) measurement was demonstrated.  Session on use of red, yellow, green MUAC tape helped participants to understand the screening of Sever Acute Malnutrition (SAM), Moderate Acute Malnutrition (MAM) and normal children. Later, some Bhumka's & Padihar's practiced MUAC screening during the practical demo session to learn the correct technique.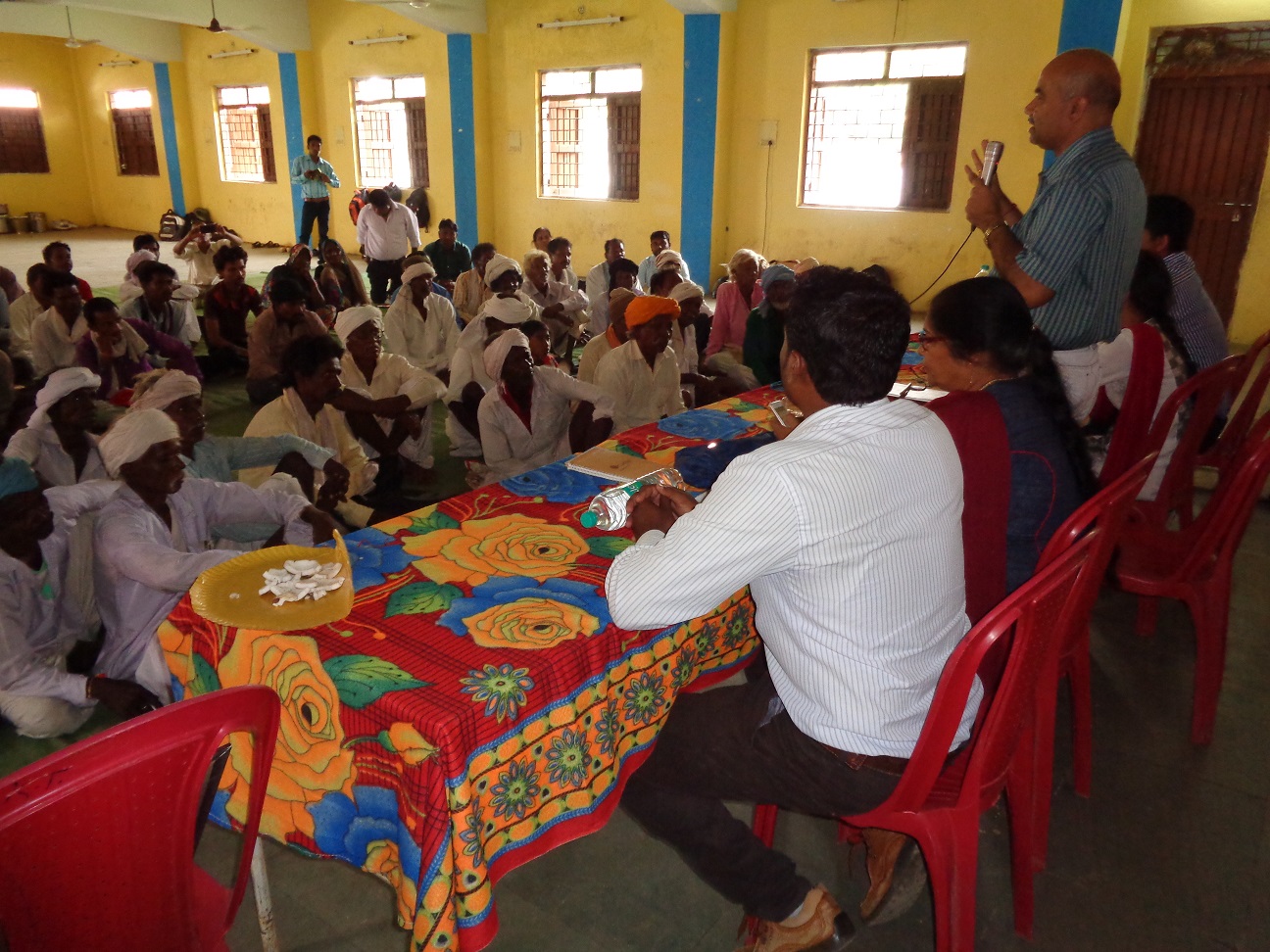 Mr. Sanjay Bhardwaj, District Program Officer (ICDS) shared the concerns of Government, Integrated Child Development Services  & SABAL to minimise the death rate due to malnutrition in Khalwa block. He asked all the Bhumka & Padihar to take a resolution to fight against hunger to eradicate malnutrition.